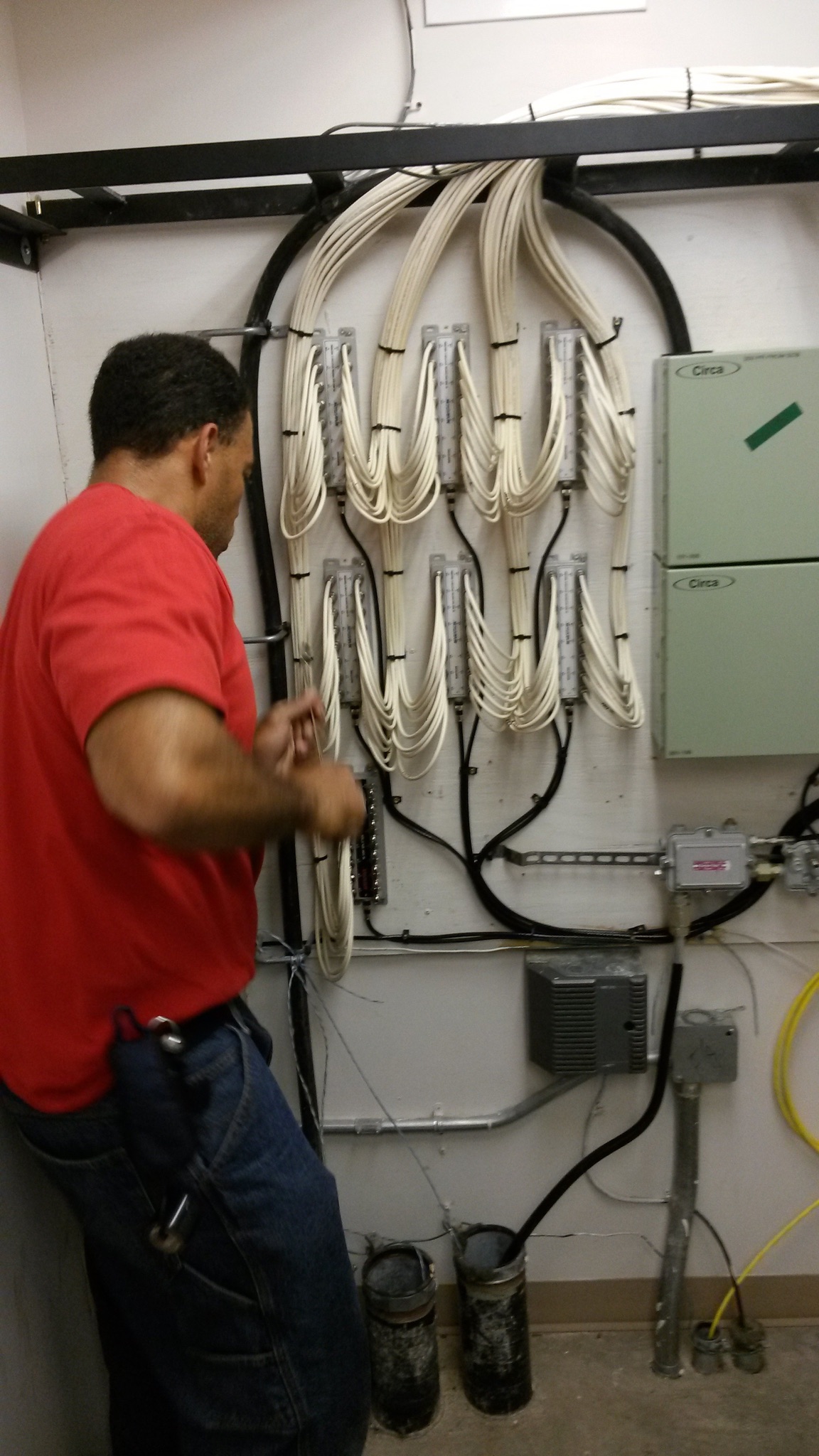 All computer resources go back to the original connection and power supply. Conquest Solutions Corp. uses precision to install and maintain cable system power supplies. Cable utilities all depend on the power supply hub. For example, the coaxial cords and fiber optics must trace back to a sturdy unit. This power source will need occasional maintenance, but there are also times of emergency where immediate response is necessary. Installing and caring for individual cable utilities starts with the main source then runs through aerial or underground connections for complete service.
Power Supply Installation
Computers have multiple cords and cables running from the power supply toward the back of the unit. Every desktop computer comes with a standard power supply. Average power supplies can support normal computer functioning for home and business. Some may choose to build their own desktop though. Building a computer allows people to personally design what elements they need from a desktop. The memory, power supply and other features can all be specific for that home or type of business. Conquest Solutions Corp. installs power supply units for new computer or those that need an upgrade.
Power Supply Maintenance
After a power supply installation, there should be regular cleaning and maintenance. Cleaning is always a recommendation since desktop computers often collect dust. Maintenance is important as well. Maintenance can save a power unit from overheating or other damages. Conquest Solutions Corp. can schedule regular maintenance for home or business computers. Maintenance checks include following the power supply connections and overseeing the alternating currents. Overheating or a weak connection can interrupt a power supply and affect the entire computer system. Maintenance can range from regular checkups to more emergency type situations. Emergency response is also available with Conquest Solutions Corp. Contact CSC for more information about power supply services.