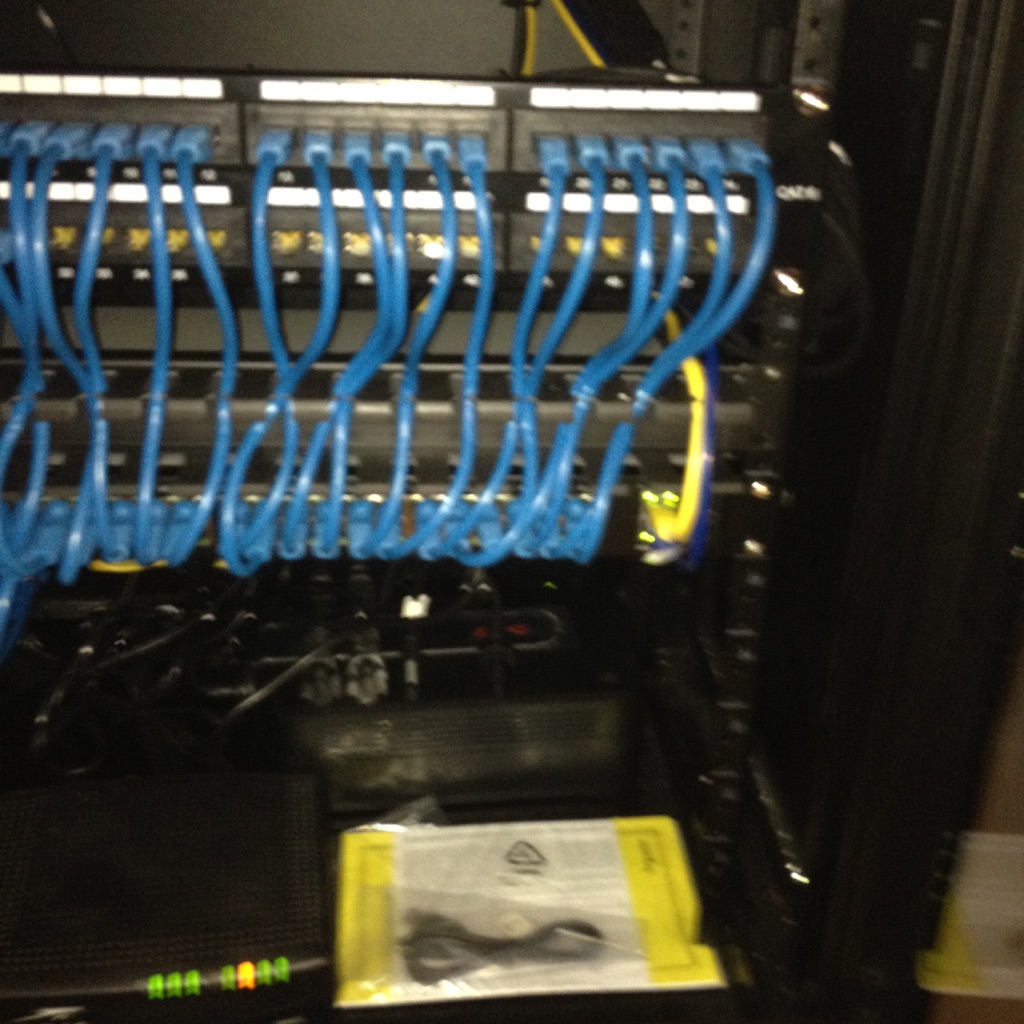 Every business or company that uses an internet connection has a Cat cable. Cat cables have grown over time so there are Cat cables ranging from Cat 3 to Cat 6. The most common types of Cat cables that offices use are Cat 5 and Cat 6. Any computer or device that needs an Ethernet connection uses a Cat cable. Cat cables can be found with communication rooms, gaming consoles or even surveillance systems. Cat 5 and Cat 6 cables perform the same function, but in different ways since they are from different cable generations.
Cat 5 Cable
Cat 5 cables also consist of Cat 5e and other forms of this connection. Cat 5 cables handle fast Ethernet connections and may be seen in older offices or communication rooms. Even though Cat 5 cords provide companies with dependable internet connection, these cords may need occasional maintenance. As time changes and technology advances, so do the electrical cords. Cat 5 cables can be a part of any active business, but they must account for regular maintenance and updates.
For example, one way the Cat 5 cable adapts is with the Cat 5e connection. Cat 5e basically stands for Cat 5 enhancement. A Cat 5e cable helps businesses preserve a solid internet connection without falling behind and waiting for endless loading screens.
Cat 6 Cable
A step further beyond Cat 5 and Cat 5e cables is the Cat 6 cord. The Cat 6 connection encompasses both Cat 5, Cat 5e and more. Many communication rooms use the Cat 6 cable as the backbone of their office. Homes and businesses can both benefit from a Cat 6 cable. Different lengths and more internal functioning are some of the benefits of a Cat 6 Ethernet cord. Cat 6 cable installations are done every day for any building or location that needs a strong internet base.
Many businesses depend on internet connections whether it may be team meetings or typical work. End results with success for businesses depend on their daily functioning. So, if there is a reoccurring glitch getting in the way of positive work, consult a technician who can suggest the right connection for your home or business.